Silverton Yacht Sales and Service • Transport • Financing • Insurance
Find the perfect Silverton Motoryacht or Cruiser model for your west coast boating lifestyle at Ballast Point Yachts. We have been representing Silverton boat buyers and sellers in the USA, Canada, Mexico and overseas for almost two decades offering a convenient, full-service program for sales, service, financing, insurance, transportation, training and more. Our familiarity of today's used Silverton boat inventory, as well as its construction, performance, mechanical and electrical systems will minimize risk and save you time and money. We will manage every aspect of the purchase and/or sale process to insure a low risk, stress-free, convenient experience. Bet of all there is no fee for helping you find and purchase your Silverton boat making our expertise free to buyers. A description of our service is outlined below. Call Ballast Point Yachts on (619) 222-3620 x 1 to find the perfect Silverton boat today!
Why Silverton Yachts?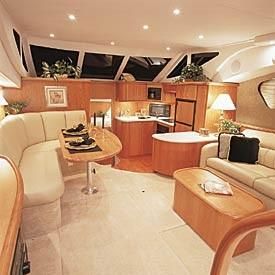 How does a boat builder grow from building sea skiffs in a small town to a full line of Convertible, Motor Yacht, and Sport Bridge models that are prized by boaters around the world? How does it maintain consistency with a tradition of craftsmanship and product quality year after year? And how has it elevated its product image from that of the low-end priced boats in their class to those of the very greatest value overall? Well, it does so by listening to what its customers want in the boats they own and in those they hope to own. And by the continual investment in new technology, sophisticated design and state-of-the-art manufacturing equipment. All of this was started by Silverton Yacht's founders John and Warren Luhrs in 1969. The company has since become recognized as the premier boat builder delivering unsurpassed performance, comfort, and value.
Silverton Yachts is committed to excellence through its progressive management in collaboration with owner-employees and a national dealer network. The company also subscribes to the idea that successful product lines will always evolve in response to changes in the market, boating styles and our customers' wishes.
Call to Speak to a Silverton Yachts Consultant (619) 222-3620 x 1 or Email Us about Silverton Yachts
Thinking of Selling Your Silverton?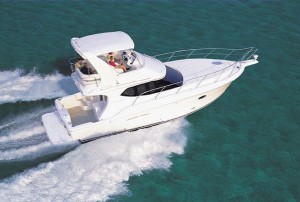 Ballast Point Yachts, Inc. takes pride in the representation of our premium brand inventory. Our sales staff supports each listing with an aggressive marketing plan, product knowledge and almost two decades of experience in the yacht brokerage industry. As one of the top performing brokerage firms in the nation, we know what it takes to successfully sell a Silverton Yachts.
Our vast media exposure allows us to generate more leads, attain higher resale values and sell more boats in shorter time periods. We have maintained a concentrated focus on the most popular west coast brands accumulating prospective buyers across the nation and the world. Unlike the average boat dealer, we do not have the distraction or pressure of selling new Silverton inventory allowing us to concentrate our efforts on our first priority – selling used Silverton yachts.
Here are more reasons to use Ballast Point Yachts, Inc. when selling your boat:
We set the standard for honesty and integrity
We offer personalized, concierge service and support.
We make selling a Silverton Yacht fast & easy.
We are a convenient, one-stop-shop offering Silverton Yacht sales, financing, insurance, title, transport and service through our San Diego location.
We minimize risk as a result of our superior Silverton Yacht product knowledge.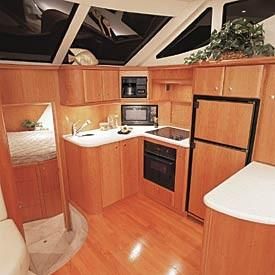 We are committed to the highest level of customer service. Our ability to understand client expectations and communicate sets us apart from our competition. Clients across the nation and around the world have trusted us with facilitating their yacht buying and selling earning us an unquestioned reputation.
Call to Speak to a Silverton Boats Consultant (619) 222-3620 x 1 or Email Us About Silverton Boats.
The boats listed here may be subject to an Exclusive Listing Agreement with another brokerage and not by Ballast Point Yachts, Inc. and are provided in an effort to represent you as a buyers in the purchase of a vessel.
---
Disclaimer
"Ballast Point Yachts, Inc. offers the details of these Silverton Boats in good faith, but are not guaranteed. No warranty is expressed or implied on any vessel listed here. A buyer should instruct his agents, or his surveyors, to investigate such details as the buyer desires validated. This vessel is offered subject to prior sale, price change, or withdrawal without notice. This listing is shared as a courtesy and may be centrally listed with another broker and is not intended to convey representation of any particular vessel."