Carver Sales & Service • Transport • Financing • Insurance
Ballast Point Yachts, Inc. is a premier yacht brokerage based in San Diego specializing in used Carver Yachts. We service the entire Pacific Coast including Canada, Mexico and Hawaii. We are a one-stop-shop for all your Carver Yacht needs including sales, training, service, transport, financing and insurance to name a few. For over twenty years, we have been bringing our clients superior knowledge and experience in used Carver Yachts that is unparalleled in the industry.
Speak to a Carver Yachts Specialist: (619) 222-3620 x 1 or Email Us
What's My Used Carver Yacht Worth?
For your convenience, we offer a free Market Value Assessment which includes:
Oniste Evaluation – We will visit your boat to assess the condition, hours, equipment and all unique features of your boat.
Market Data Evaluation – Using our private MLS and marine book value sources, we can identify competing inventory, recent sales and market trends for similar boats.
Service and Repair Tips – After our visit, our maintenance experts can provide tips for cost efficient service and repair that will help support a higher resale value.
A complete written report will be delivered and reviewed with you by one of our Carver Yachts Specialist.
Request a free Market Value Assessment today. Call (619) 222-3620 x 1 or Email Us
Thinking of Selling Your Carver?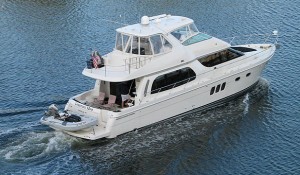 Our nearly two decades of experience combined with vast media exposure allows us to generate more leads, attain higher resale values and sell more boats in shorter time periods. At Ballast Point Yachts, Inc., we only sell used boats, meaning we don't have the distraction or pressure of selling new boat inventory. We create a personalized selling experience for each of our clients, knowing that not all boats will benefit from the same marketing mix. We carefully examine the current market to determine which combination of MLS, print media, internet marketing, direct mail and boat show advertising will provide your specific Carver model with the best exposure, ensuring the listing is viewed by qualified and prospective buyers. Trust the sale of your used Carver boat or yacht to our experts and enjoy a fast and hassle free process.
Contact One of our Carver Yachts Specialist: (619) 222-3620 x 1 or Email Us
About Carver Yachts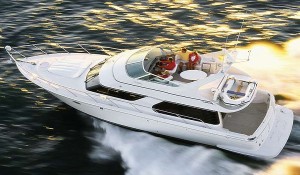 Carver Yachts first began in 1954 when two friends, Charlie Carter and George Verhagen began building mahogany-planked, high-speed runabouts. What started as a hobby became the foundation of more than 50 years of quality boat-building. Over the years, cabin cruisers were added to the original mahogany boats, and later, a switch would be made to fiberglass hulls. Additional advancements coupled with the company's dedication to handcrafted detail resulted in a luxurious line of vessels of all sizes that were known as some of the best in the luxury motor yacht industry.
By the 1980s, Carver had been acquired by new owners that enabled the company to expand sales beyond the Great Lakes region and truly become a recognized leader in the luxury motor yacht market on a national scale. In fact, the Carver aft cabinmotor yacht was first introduced during this period and became synonymous with the Carver brand.
The 1990's also witnessed the introduction of the elegant and upscale Voyagerlong-range cruiser series as well as the Montego series of stern drive cruisers. In 2000, the largest Carver Yacht was introduced—the 57' Voyager Pilothouse.
Carver Yachts continues to lead the industry in creating spacious, highly functional, and dependable world-class cruising vessels. Carver Yachts have set the standards for design and performance that are redefining what a cruising yacht should be.
Request Today's Inventory of Used Carver boats: (619) 222-3620 x 1 or Email Us
---
Disclaimer
"Ballast Point Yachts, Inc. offers the details of these Carver Yachts in good faith, but are not guaranteed. No warranty is expressed or implied on any vessel listed here. A buyer should instruct his agents, or his surveyors, to investigate such details as the buyer desires validated. This vessel is offered subject to prior sale, price change, or withdrawal without notice. This listing is shared as a courtesy and may be centrally listed with another broker and is not intended to convey representation of any particular vessel."