Back Cove Yacht Sales • Transport • Service • Financing • Insurance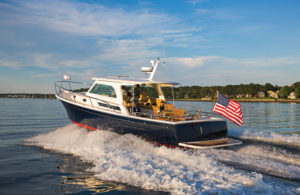 For almost two decades, Ballast Point Yachts, Inc. has been helping people buy used Back Cove Yachts nationwide from our San Diego office. We are your one-stop source for buying, transporting and servicing used Back Cove Yachts. Our Back Cove boat buying service is designed to minimize the hassle while we protect your interests. We will expedite the search, acquisition, inspection, titling, insurance, and delivery of the Back Cove you choose.
Why West Coast Boaters Love Back Coves Yachts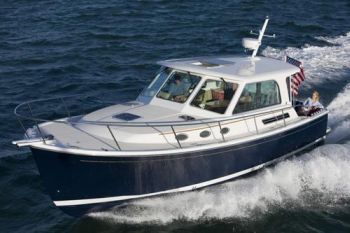 Back Cove Yachts are the ideal west coast cruising yacht offering a great design for day boating and weekend cruising. Practical and beautiful, Back Cove Yachts are a pleasure to drive. From spoon bow to the sloped transom, the design features of Back Cove Yachts shows her Maine lobster boat heritage. However, below the surface is a modern deep-vee hull just waiting for her owner to speed onto the plane and venture out to the Channel Islands.
With plenty of space in their cockpits and a wide range of amenities below deck, boaters often find that Back Coves are unparalleled in comfort, practicality, and elegance. Each Back Cove is also equipped with a fuel efficient common rail diesel engine and a highly effective bow thruster, which is a key component to why the company's been able to provide decades of reliable service. Those who purchase a Back Cove boat or yacht can enjoy a great pride of ownership, at a very reasonable cost.
The Back Cove models include 30, 32, 34, 37, Downeast 37 and 41. All are a delight to drive and a joy to view. Each model is handcrafted by Maine's finest boat builders in a modern 240,000 square foot facility in Rockland, Maine. Ballast Point Yachts, Inc. is extremely proud to offer these crafts and is passionate about representing the finest, low maintenance yachts available.
What's My Back Cove Boat Worth?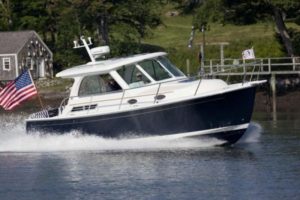 There are many factors that go into determining the value of a used back cove yacht. Our expert brokers and on-site maintenance specialists will first look at the model and year of your boat, and then examine its condition and check the current market demand. By using our private MLS sources for competing inventory, we can ensure that we have a complete picture of market trends and recent sales to ensure the best possible price for your Back Cove. To find out what your Back Cove Boat is worth or for immediate assistance, Call (619) 222-3620 x 1 Or Email Us Today.
Need to Sell Your Back Cove?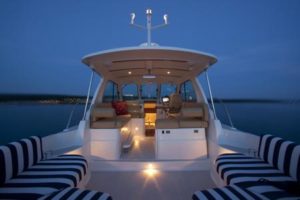 When selling a Back Cove boat, it's best to work with those who understand the qualities and features of this particular brand. At Ballast Point Yachts, Inc. we have maintained a concentrated focus on the entire line of Back Cove Yachts and are experienced in how and where to market them successfully. We utilize a variety of marketing tactics, ensuring that your listing gains exposure in print media, on the internet, at boat shows and among qualified buyers around the globe.
The Most Popular Back Cove Models: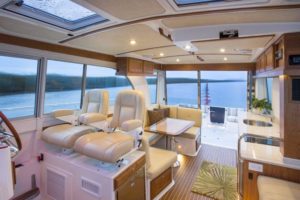 Back Cove 26 Express Yacht
Back Cove 29 Express Yacht
Back Cove 30 Express Yacht
Back Cove 31 Express Yacht
Back Cove 33 Express Yacht
Back Cove 34 Express Yacht
Back Cove Downeast and Express Yacht
Back Cove 41 Downeast and Express Yacht
Call to Speak with a Back Cove Sales Consultant (619) 222-3620 x 1 or Email Us to find out more about Back Cove Yachts
These vessels are offered subject to prior sale, price change, or withdrawal without notice. These listings are a courtesy of the BoatWizard MLS and may be centrally listed with another broker. It is offered as a convenience by this broker/dealer to its clients and is not intended to convey representation of a particular vessel.
---
Disclaimer
"Ballast Point Yachts, Inc. offers the details of these Back Cove Yachts in good faith, but are not guaranteed. No warranty is expressed or implied on any vessel listed here. A buyer should instruct his agents, or his surveyors, to investigate such details as the buyer desires validated. This vessel is offered subject to prior sale, price change, or withdrawal without notice. This listing is shared as a courtesy and may be centrally listed with another broker and is not intended to convey representation of any particular vessel."