Boat Transport and Yacht Shipping Assistance
*
* WE ARE NOT A BOAT TRANSPORT COMPANY. Transport service coordination is available to Ballast Point Yachts, Inc. brokerage customers as part of our client representation.
Transport Boats For Sale
Our national and international experience with boat transport includes both road trucking and ocean freight. We have secured discounted pricing with a network of carriers to ensure competitive boat transporting for our customers. We are dedicated to finding the best shipping option to transport your boat to almost anywhere in the world in a safe and timely manner. Discover the many economical benefits of boat transport through Ballast Point Yachts, Inc. in San Diego.
Save Money. One of the greatest benefits of boat transporting is the creation of an unlimited shopping venue. Simply put, a supply of more boat inventory equals lower prices. As an example, the average difference in boat values on the east coast is up to 15% lower than the west. The savings usually offset the boat shipping cost all together!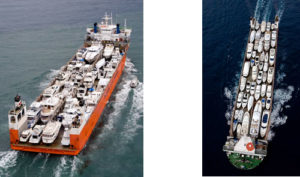 Explore Further. We all know that in today's busy world that convenience is important, as well as saving money. Boat transport gives you both. We routinely have clients that buy boats on the east or Europe so they can enjoy the cruising grounds prior to transporting their boat back home to the west coast. Ballast Point Yachts, Inc. in San Diego offers a variety of shipping services to move boats both domestically and internationally putting the world at your figure tips.
Boat Shipping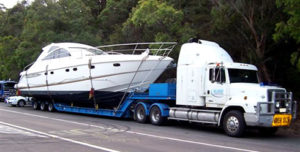 Our Knowledge and Experience. Ballast Point Yachts, Inc. of San Diego has been shipping boats for almost 20 years. We have a network of licensed and insured boat transporters we work with to ensure each boat is carefully decommissioned, loaded, transported and offloaded to avoid any damage to your boat. This network has taken years to establish and gives our boat buying clients the peace of mind they want when shopping out of state and around the world.
We are Local. All though we service clients around the world, our San Diego office is here to ensure personal, secure and convenient attention to your boat transport needs. Unlike the faceless online sources who are designed to be inaccessible, Ballast Point Yachts, Inc. and their agents can be there in person to explain all of the different aspects of shipping your boat.
Let Us Manage the Process. We will oversee the entire process including: