Bertram Sales & Service • Transport • Financing • Insurance
Ballast Point Yachts, Inc. is a premier yacht brokerage based in San Diego specializing in used Bertram Yachts. We are a one-stop-shop for all your Bertram Yacht needs including sales, training, service, transport, financing and insurance to name a few. We have a huge inventory of Bertram sportfishers, flybridges, convertibles and express boats for sale. We also offer a wide variety of services including boat loans and financing, marine insurance, boat transport and shipping, boat registration, boat repair and more.
Sell Your Bertram Sportfisher with Confidence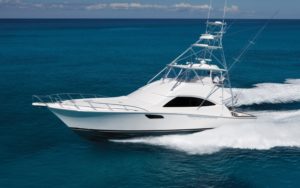 Our nearly two decades of experience combined with vast media exposure allows us to generate more leads, attain higher resale values and sell more boats in shorter time periods. At Ballast Point Yachts, Inc., we only sell used boats, meaning we don't have the distraction or pressure of selling new boat inventory. We create a personalized selling experience for each of our clients, knowing that not all boats will benefit from the same marketing mix. We carefully examine the current market to determine which combination of MLS, print media, internet marketing, direct mail and boat show advertising will provide your specific Bertram model with the best exposure, ensuring the listing is viewed by qualified and prospective buyers. Trust the sale of your used Bertram boat or yacht to our experts and enjoy a fast and hassle free process.
Contact One of our Bertram Yachts Specialist: (619) 222-3620 x 1 or Email Us
What's My Used Bertram Yacht Worth?
For your convenience, we offer a free Market Value Assessment which includes:
Oniste Evaluation – We will visit your boat to assess the condition, hours, equipment and all unique features of your boat.
Market Data Evaluation – Using our private MLS and marine book value sources, we can identify competing inventory, recent sales and market trends for similar boats.
Service and Repair Tips – After our visit, our maintenance experts can provide tips for cost efficient service and repair that will help support a higher resale value.
A complete written report will be delivered and reviewed with you by one of our Bertram Yachts specialists.
Request a free Market Value Assessment today. Call (619) 222-3620 x 1 or Email Us
Why Buy a Bertram Yacht?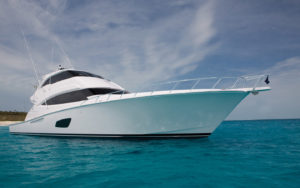 The Bertram Yachts Company was established in 1961, in Merritt Island, Florida. Over the years, the company has become legendary for building boats that perform at optimal levels in big seas, and cutting-edge marine design innovations. Today's Bertrams continue to draw on the combined experience of its heritage, and that of its parent company, the Ferretti Group. The result is a successful and well-respected marine manufacture. For well over fifty years, Bertram Yachts have been built by using only the finest marine components, materials and construction techniques. The result is owner loyalty that's second to none.
The boats shown here are not offered for sale by Ballast Point Yachts, Inc. We are providing this information in an interest in representing you as a buyer in the purchase of similar vessels.
Call to Speak to a Bertram Yacht Sales Consultant (619) 222-3620 x 1 or Email Us
---
Disclaimer
"The boats displayed here are not listings offered for sale by Ballast Point Yachts, Inc. or by any other yacht brokerage. Ballast Point Yachts, Inc. is merely providing this information in an effort to represent you as a buyer in the purchase of a similar vessel. This content is offered as reference to the boat brands we specialize in and is not intended to convey representation of a particular vessel listed for sale."