Grady White Sales & Service • Transport • Financing • Insurance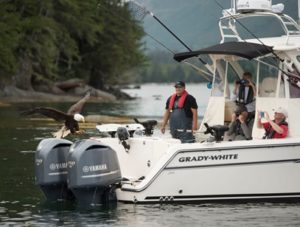 Find your Grady White boats for sale at Ballast Point Yachts, the west coast source for Grady White boats! Offering the entire range of their larger models including the Grady White 300 Marlin, 306 Canyon, 307 Freedom, 330 Express, 336 Canyon. 335 Freedom, 360 Express and more. We can assist boat buyers and sellers in the USA, Canada, Mexico and overseas and offer a convenient, full-service program for sales, service, financing, insurance, transportation, training and more. Our familiarity of today's used Grady White boat inventory, as well as its construction, performance, mechanical and electrical systems, will minimize risk and save you time and money. We will manage every aspect of the purchase and/or sale process to ensure a low risk, stress-free, convenient experience. Best of all there is no fee for helping you find and purchase your Grady White making our expertise free to buyers. Call Ballast Point Yachts to get started at (619) 222-3620 x 1
Call to Speak to a Grady White Consultant (619) 222-3620 x 1 or Email Us
About Grady White Boats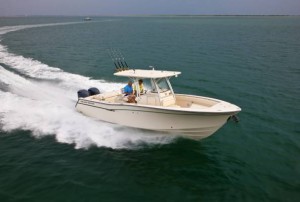 The reasons why Grady-White is one of the best boats to buy for San Diego and throughout the West Coast:
1. Safety. There is no more important issue to us at Grady White than safety and security. So we "overbuild" every boat, and we "overdo" every detail. Every model, even the larger boats, has basic or level flotation (although not generally required in boats over 26 feet). Every boat has handholds built in right where you reach. Compare the safety factors before you buy another brand. Grady-Whites are built to be the safest choice in boating.
2. Customer Satisfaction. Every third party study ever done in the marine industry has ranked Grady-White highest in its category. No other coastal boat builder has been highest ranked even once. If you want the most satisfying boat experience, every indicator ever done says you really want the Grady-White.
3. The Best Ride in Boating. Boat length for boat length, there is no ride like a Grady-White's. Grady-White's exclusive C. Raymond Hunt Associates-designed SeaV2 hull's continuously variable vee is truly incomparable. Step aboard a Grady-White and enjoy the best ride in boating.
4. Yes, You Can Afford a Grady. Your Grady White dealer is ready to do what it takes to ensure that you can get the Grady you've always wanted. A family boat purchase is not the occasion to consider only the lowest price. What you want is total value. A Grady-White is a better value from the first day onward, and you'll appreciate this fact every time you're aboard. Ask your dealer to show you why a Grady-White is the best value in boating.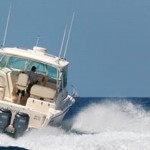 5. High Resale Value. Just compare the resale values as you are shopping. Look at the used boat classifieds. If you can find a Grady-White for sale, you clearly will see that a well-cared-for Grady-White commands a better resale price than any other boats in the category.
6. A Legacy of Uncompromising Product Quality. Grady White boats are products of a unique combination of saltwater heritage, a keen knowledge of coastal boating developed over 50 years, and a culture of long-term private ownership.
The Most Popular Grady White Models: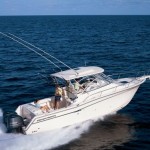 For more than five decades, Grady White has set the standard for the boating building industry with its legendary lineup of boats. As the premier yacht broker of used Grady White Boats in Southern California, we offer larger model line including the Grady White Marlin, Express, Canyon, and Freedom. Grady White Boats are ideal for a variety of activities including fishing, water sports or just cruising with friends. Explore the most popular models below.
30' Grady White Marlin 300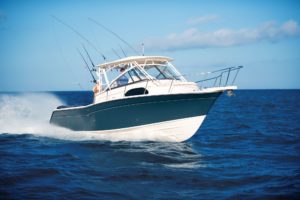 30′ Marlin 300 Walk-around Cabin is a fishing and pleasure boat that has the west coast sportfisher in mind. The 300 Marlin was the first Grady model with the famed SeaV2 hull, offering an amazing ride in an offshore fishing. From customer feedback and the factory's new focus, Grady-White has refined many features of this popular model. Whether tournament fishing in Newport Beach or salmon fishing off Seattle, the fishability and family friendliness of the 30' Grady White 300 Marlin will impress.
33' Grady White 330 Express and Canyon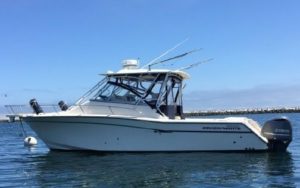 Whether you like sportfishing, entertaining or relaxing at the islands for the weekend, the 33 Grady White Express has the capabilities and amenities for it all. The 33′ Grady White 330 Express was recently named to be one of the greatest offshore sport fishing boats of the past two decades. Not only is the 330 a premier sportfishing boat, it's a great family boat and overnight cruiser. Step onboard the legend and pursue your west coast boating passion.
36' Grady White 360 Express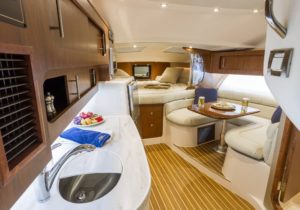 The 36 Express, with wide side decks and a huge cockpit, is both a fish-fighting boat and great entertainer. This outboard-powered express cabin offers the west coast amenities needed including a roomy cabin, sleeping for up to 5, a full galley, a large bathroom with shower and much more. With its phenomenal SeaV2 hull design, the 360 Express is a perfect west coast sportfishing option for family and friends. Fish or cruise aboard the 36 Grady White Express.
30' and 33′ Canyon Center Console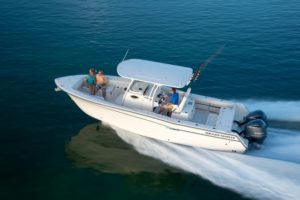 This solid offshore center console is an outstanding combination of functionality, convenience, and speed that will please the hardcore west coast fisherman. Rugged and spacious, the Canyon models include a wide-open cockpit rigged with fishing features, lots of seating, a roomy head (toilet) enclosure and many other comforts. The beamy ride and rugged capability of the Canyon models them stand out in its class and a desirable sports fishing machine from San Diego to Seattle.
30′ and 33′ Freedom Dual Console
The 30-foot Freedom 307 is a big, saltwater tough coastal cruiser/family fishing boat. The 307 is a roomy, versatile, great performing inshore or offshore cruiser with amenities and comfort to spare. Open the walkthrough and move forward to fish or relax on the plush bow seating. Most seats will recline, an important aspect when cruising the Newport Beach Harbor or whale watching off San Diego. A handy table work well for lunchtime with plenty of watersport features. Low maintenance finishes allow for a simple hose off after a day of fishing, tubing or bay cruising. Seating and comfort is second to none.
Thinking of Selling Your Grady White?
Ballast Point Yachts, Inc.'s San Diego office has maintained a concentrated focus on the Grady White brand resulting in an accumulation of prospective buyers across the nation and around the world. We have an aggressive marketing program consisting of Internet, MLS, print media, boat shows, direct mail and industry networking. We have a global presence including the USA, Europe, Latin America, Asia and Australia. This approach has enabled us to generate more leads, higher resale values and sell our Grady White inventory in shorter time periods. Because we do not have the distraction or pressure of selling new boat inventory, we can concentrate our efforts on our first priority of selling used Grady Whites Yachts. Call or Email our San Diego Office today to get started.
What's Your Grady White Boat Worth Today?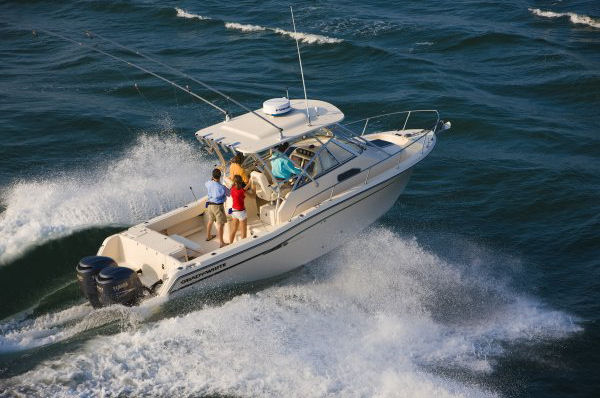 When considering the sale of your boat, it is important to thoroughly assess the market conditions and demand for your specific year, make and model. To help you determine the current market value of your boat, Ballast Point Yachts, Inc. offers a free Market Value Assessment (MVA) that is based on a range of factors including year, make, model, location, engine hours, conditions, competing inventory and much more. Click to request your free Market Value Assessment.
Call to Speak to a Grady White Consultant (619) 222-3620 x 1 or Email Us
---
Disclaimer
"Ballast Point Yachts, Inc. offers the details of these Grady White Boats in good faith, but are not guaranteed. No warranty is expressed or implied on any vessel listed here. A buyer should instruct his agents, or his surveyors, to investigate such details as the buyer desires validated. This vessel is offered subject to prior sale, price change, or withdrawal without notice. This listing is shared as a courtesy and may be centrally listed with another broker and is not intended to convey representation of any particular vessel."