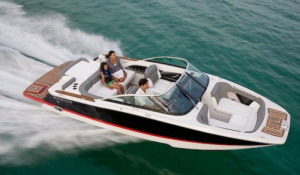 Four Winns boats for sale in San Diego, CA. Find the perfect Four Winns modeL for your west coast boating lifestyle at Ballast Point Yachts. We have been representing Four Winns buyers and sellers in the USA, Canada, Mexico and overseas for almost two decades offering a convenient, full-service program for sales, service, financing, insurance, transportation, training and more. Our familiarity of today's Four Winns inventory, as well as its construction, performance, mechanical and electrical systems, will minimize risk and save you time and money. We will manage every aspect of the purchase and/or sale process to insure a low risk, stress-free, convenient experience. Bet of all there is no fee for helping you find and purchase your Four Winns boat making our expertise free to buyers. A description of our service is outlined below. Call Ballast Point Yachts to find the perfect Four Winns boat today!
Four Winns Boat Sales and Service • Transport • Financing • Insurance
Call or Click to Speak to a Four Winns Consultant: (619) 222-3620 x 1 • Email Us
---
Disclaimer
"The boats displayed here are not listings offered for sale by Ballast Point Yachts, Inc. or by any other yacht brokerage. Ballast Point Yachts, Inc. is merely providing this information in an effort to represent you as a buyer in the purchase of a similar vessel. This content is offered as reference to the boat brands we specialize in and is not intended to convey representation of a particular vessel listed for sale."