San Diego's Best Selection of Used Luhrs Boats & Yachts for Sale
Ballast Point Yachts, Inc. would love to partner with you to find the used Luhrs boat or yacht of your dreams. We are a licensed yacht brokerage in sunny San Diego, CA and have been happily and successfully helping individuals buy and sell Luhrs for more than a decade. Along with offering prospective buyers the entire MLS listing results for used Luhrs Convertibles, Sportfishers and Flybridge Cruisers for sale, we have a team of professional and experienced brokers who will be by your side every step of the way to ensure you get the best deal on the best possible boat.
Call (619) 222-3620 x 1 to speak with a boat sales consultant and learn about our current Luhrs boat inventory for sale.
Selling Your Used Luhr Sportfisher, Flybridge Cruiser or Yacht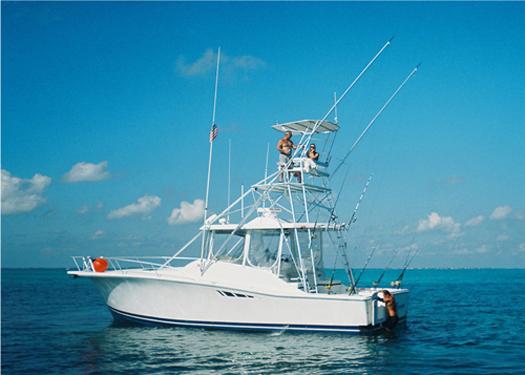 There are many things to consider and steps to follow in order to sell your used Luhr boat or yacht for the right price. Over the years, Luhrs boats have become one of our favorite boats to sell because of their luxury and popularity among both beginner and veteran boaters. While we specifically focus on the larger Luhrs models including the Flybridge, Express and Convertible models, our proven process for selling used boats will help promote the fast sale of your vessel. We focus on:
Condition – We are boating experts and will evaluate the condition of your boat, compare it to similar boats on the market, and look into the availability of your specific Luhrs model to ensure that your vessel is properly priced.
Repairs – As a full-service boat brokerage in San Diego, we can provide recommendations for which repairs will be most beneficial, and which ones would better be skipped because they won't help increase ROI.
Marketing – We have an aggressive marketing program consisting of Internet, MLS, print media, boat shows, direct mail and yacht broker networking. And because we don't have any new boat inventory, you can be assured that our focus is on marketing and selling your used Luhrs.
Contact us online or speak to directly to a Luhrs boat sales consultat by calling (619) 222-3620 x 1.
Free Market Value Assessments for Luhrs Boats & Yachts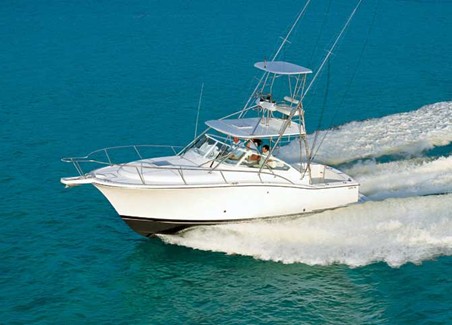 At Ballast Point Yachts, Inc., we never want you to feel unsure of the selling process. To make sure that you understand how boat prices are determined, we offer all prospective sellers a free market value assessment based on the year, model, condition and market demand for your used Luhrs boat. We will also reference our private MLS sources to identify competing inventory, recent sales and market trends. When you have a comprehensive review and an expert broker by your side to answer any questions or concerns, you can confidently move forward with the sale of your valued Luhrs.
The Luhrs Company and History
If you're interested in purchasing a boat, Luhrs is one brand that is steeped in rich history, continually meeting expectations and standards of high quality and excellence. The history of the company dates back to the 1830's with a German immigrant by the name of Henry Luhrs. His involvement in New York City's marine trading supply ships sparked a love for boats and he eventually purchased his own ship. The love for the sea and boating was passed down through each generation, until Henry's grandson, also named Henry, began building and repairing boats full-time along the New Jersey coast.
From these humble beginnings sprang a vibrant and thriving business called the Henry Luhrs Sea Skiff Company. As the business grew, the next generation of Luhrs (sons John and Warren) became involved in the business, and soon the company was producing over 1,200 boats a year. While the brothers eventually sold their first successful company, they continued to build upon their father's original recipe for success and continued to create beautifully crafted boats. With time, they reinstated the family name and opened a product plant in St. Augustine that was continually trying to meet the demand of Luhrs fans and enthusiasts. 
The Most Popular Luhrs Models:
| | |
| --- | --- |
| Luhrs 29 Convertible | Luhrs 36 Convertible |
| Luhrs 30 Convertible | Luhrs 38 Convertible |
| Luhrs 32 Convertible | Luhrs 40 Convertible |
| Luhrs 34 Convertible | Luhrs 41 Convertible |
| Luhrs 35 Convertible | Luhrs 44 Convertible |
Interested in learning more about the popular Luhrs models above? Whether you are a buyer or seller, Ballast Point Yachts, Inc. is your trusted yacht brokerage. We have a huge inventory of Luhrs sportfishers, convertibles and express boats for sale and also offer a wide variety of services including boat loans, financing, marine insurance, boat transport and shipping, boat registration, boat repair and much more.
For more information, contact us or call a boat sales consultant directly at (619) 222-3620 x 1.