This year's San Diego International Boat Show is back and taking place June 15th-18th at Spanish Landing Park. With 400 feet of added dock space and 150,000 square feet of space for exhibitions, the show will be bigger than ever. There will be a wide range of more than 200 boats on display and attendees can listen to various seminars, workshops and Powerboat 101 lessons throughout the weekend.
Additionally, Free Form Factory will have its first ever fully electric power watercraft on display. There will be paddleboards, kayaks and inflatables for use in the cove as well as a beer and wine garden for adults of age and plenty of food trucks to satisfy anyone looking to eat.
Show times on Thursday, June 15 and Friday, June 16 are noon to 7 p.m. Enjoy a full day on Saturday from 10 a.m. to 7 p.m. The boat show's final day takes place on Sunday, June 18 from 10 a.m. to 5 p.m.
The cost of admission for adults is $15 and children 12 years old and younger will be admitted for free. Those with military identification can purchase a discounted ticket for $5. Tickets will be available for purchase online and at the entrance to the event.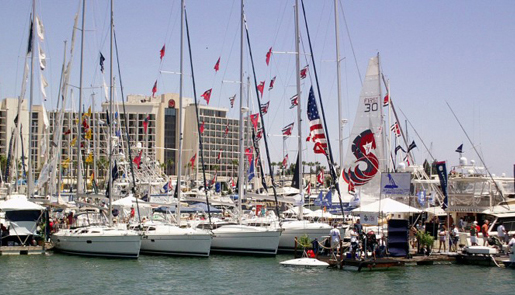 Ballast Point Yachts, Inc. is here to help you with all of your boating needs just in time to get ready for a summer on the water. We offer yacht sales, service, insurance, financing, transport and more!
Visit: https://www.ballastpointyachts.com
1239 Scott Street, San Diego, California 92106
Tel (619) 222-3620 x 1  •  Toll-Free (866) 341-0687