Southern California faced a rare windstorm just a few weeks ago in the last days of January, with winds at a steady 30 to 40 mph and gusts of over 60 mph. Although the storm lacked in rainfall, the winds caused a significant amount of damage. San Diego Bay, in particular, had at least a dozen boats break free, with many collisions between boats and surrounding structures, and over eight boats sank.
Although a windstorm such as the one in January is typically rare, El Niño is gearing up and climate change has brought about several extreme weather conditions Southern California does not normally experience. So, what can boat owners do to protect their boat from wind damage and from breaking free in a storm?
All mooring gear and lines, both on the dock, the boat and your dinghy, should be regularly inspected and replaced if there are any signs of fraying or damage. Hard points where lines fasten (i.e. cleats, Sampson posts or bollards) must be examined for any weakness or wear. If your boat is beached or fastened to a beach bar, consider adding an additional chain or cable to secure your boat. Taking the time to inspect and secure your boat will prevent any problems if severe weather conditions occur.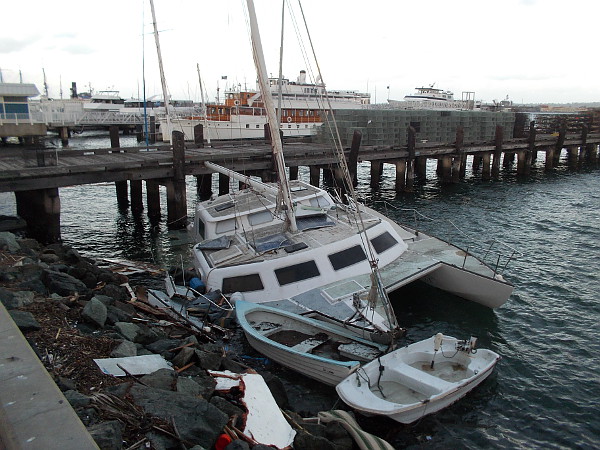 Please contact Ballast Point Yachts, Inc. for all of your boating needs. We offer yacht sales, service, insurance, financing, transport and more. 
Visit: https://www.ballastpointyachts.com 
1239 Scott Street, San Diego, California 92106
Tel (619) 222-3620 x 1  •  Toll-Free (866) 341-0687