Used Bertram Yachts for Sale
Ballast Point Yachts, Inc. is San Diego's premier Bertram yachts brokerage and your trusted source for used yachts. We are a full service yacht brokerage located near Shelter Island, in the heart of San Diego's boating industry. If you are looking to buy or sell a Bertram boat in San Diego or anywhere on the west coast, we are your one-stop shop. We have a huge inventory of Bertram sportfishers, flybridges, convertibles and express boats for sale. We also offer a wide variety of services including boat loans and financing, marine insurance, boat transport and shipping, boat registration, boat repair and more.
---
Request Today's Inventory of Used Bertram Models For Sale
Select below and Click Request:
---
Sell Your Bertram Yacht or Sportfisher with Confidence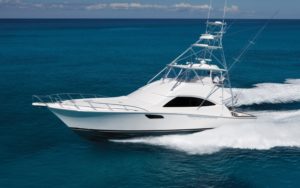 At Ballast Point Yachts, Inc. we know the pride and sense of joy that comes with boat ownership. Just because you are selling, doesn't mean that your boat deserves anything less than the very best. We have an extensive database of prospective and qualified clients and reach them using aggressive marketing including Internet, MLS, print media, boat shows, direct mailers and much more. And with a concentrated focus on the larger Bertram models including flybridge, express and convertible models, you can rest assured that your boat is in the hands of experienced, professional and knowledgeable boat brokers. We also do not have new yacht inventory, which means our main focus is selling your used Bertram yacht. With Ballast Point Yachts, Inc. you can sell your boat quickly, without hassle and with the utmost confidence. 
What is my Bertram Yacht Worth Today?
>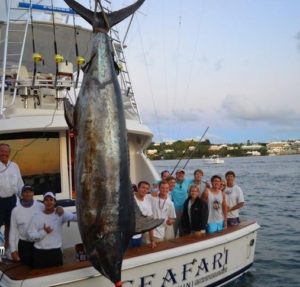 When selling a boat, the first question prospective sellers ask is, how much is my boat worth? To ensure that we provide the best, most accurate value for used Bertram boats and yachts, we perform free market value assessments. While we take into consideration the year, model and condition, we also use our private MLS sources to determine market demand, identifying competing inventory and recent sales and trends. All of this information allows us to provide you with a clear picture of what's going on in the boating market and a solid idea of the resale value of your used Bertram Sportfisher or yacht. Request a free market value assessment today or call us at (619) 222-3620 x 1.
Why Buy a Bertram Yacht?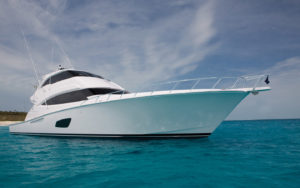 The Bertram Yachts Company was established in 1961, in Merritt Island, Florida. Over the years, the company has become legendary for building boats that perform at optimal levels in big seas, and cutting-edge marine design innovations. Today's Bertrams continue to draw on the combined experience of its heritage, and that of its parent company, the Ferretti Group. The result is a successful and well-respected marine manufacture. For well over fifty years, Bertram Yachts have been built by using only the finest marine components, materials and construction techniques. The result is owner loyalty that's second to none.
The Most Popular Bertram Models
Bertram 39 Convertible
Bertram 45 Convertible
Bertram 51 Convertible
Bertram 54 Convertible
Bertram 57 Convertible
Bertram 60 Convertible
Bertram 63 Convertible
Bertram 67 Convertible
Bertram 70 Convertible
Bertram 74 Convertible
Bertram 77 Convertible
Bertram 80 Convertible
Call to Speak to a Bertram Yacht Sales Consultant (619) 222-3620 x 1 or Email Us