Used Carver Yachts For Sale
Ballast Point Yachts, Inc. is a premier yacht brokerage in San Diego, servicing California, Mexico and the entire West Coast. We are delighted to have been in business for nearly twenty years, and bring our clients seasoned experience that is unparalleled in the industry. We specialize in Carver Yachts, so whether you're interested in buying a Carver Sport Coupe, selling a Carver Motor Yacht or perhaps getting a few repairs done on your Super Sport or Mariner, we are a one-stop-shop for all your boating needs.
Our Featured Inventory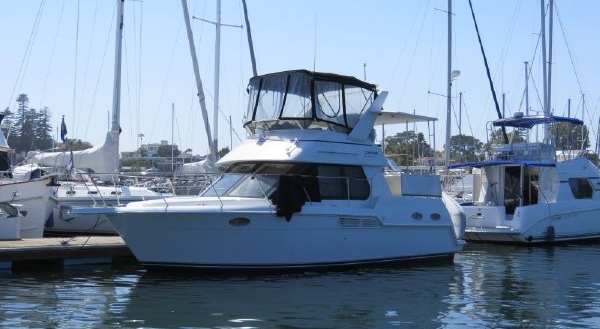 Model: 32' CARVER 326 AFT CABIN 1999
---
Request Today's Inventory of Used Carver Models For Sale
Select below and Click Request:
---
Sell Your Carver Yacht with San Diego's Trusted Boating Experts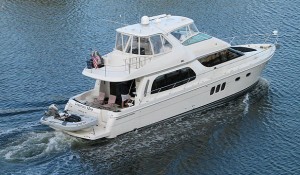 At Ballast Point Yachts, Inc. we only sell used boats, meaning we don't have the distraction or pressure of selling new boat inventory. We create a personalized selling experience for each of our clients, knowing that not all boats will benefit from the same marketing mix. We carefully examine the current market to determine which combination of MLS, print media, internet marketing, direct mail and boat show advertising will provide your specific Carver model with the best exposure, ensuring the listing is viewed by qualified and prospective buyers. Trust the sale of your used Carver boat or yacht to our experts and enjoy a fast and hassle free process.
Request more information about our used Carver boats: (619) 222-3620 x 1 or Email Us
What's My Used Carver Yacht Worth?
Whether you are looking to sell a Carver Voyager, Super Sport, Motor Yacht or Mariner, the first step of our sales process is to determine the current market value of your boat. For your convenience, we offer a free market value assessment which includes:
Boat Evaluation – We take into consideration the age of your boat, the model and its current condition to help give us a range of where to price your boat.
Market Evaluation – Using our private MLS sources, we can identify competing inventory, recent sales and market trends for similar Carver Yachts currently for sale.
Service and Repair Tips – After looking at the competition, our maintenance experts can provide tips for cost efficient service and repair tips that will help support a higher resale value.
Request a free market assessment today with one of our Carver Yacht sales consultants. Call (619) 222-3620 x 1 or Email Us
Why Carver Yachts?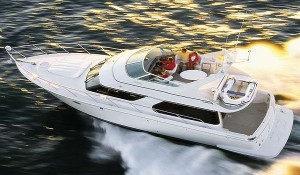 Carver Yachts first began in 1954 when two friends, Charlie Carter and George Verhagen began building mahogany-planked, high-speed runabouts. What started as a hobby became the foundation of more than 50 years of quality boat-building. Over the years, cabin cruisers were added to the original mahogany boats, and later, a switch would be made to fiberglass hulls. Additional advancements coupled with the company's dedication to handcrafted detail resulted in a luxurious line of vessels of all sizes that were known as some of the best in the luxury motor yacht industry.
The Most Popular Carver Models:
Carver 35' Super Sport / Voyager
Carver 36' Mariner / Super Sport
Carver 38' Super Sport
Carver 39' Aft Cabin / Cockpit MY
Carver 40' Aft Cabin / Cockpit MY
Carver 41' Cockpit MY / Sport Sedan
Carver 42' Cockpit MY / Mariner / Super Sport
Carver 43' Sport Sedan / Motor Yacht
Carver 44' Aft Cabin / Cockpit MY / Sojourn
Carver 45' Voyager / Aft Cabin
Carver 46' Voyager / Motor Yacht
Carver 47' Motor Yacht
Carver 50' Cockpit MY / Motor Yacht
Carver 53' Voyager
Carver 56 Voyager / Cockpit MY
Carver 57 Voyager
Call to speak to a Carver Yachts sales consultant (619) 222-3620 x 1 or contact us online.