Used Sea Ray Boats for Sale
For almost two decades, Ballast Point Yachts, Inc. has been helping people buy and sell their used Sea Ray boats in San Diego and throughout the west coast. We are your one-stop source for buying, selling, transporting and servicing used Sea Ray boats. Our Sea Ray boat buying service is designed to minimize the hassle while we protect your interests. We will expedite the search, acquisition, inspection, titling, insurance and delivery of the Sea Ray model of your choice from our San Diego office. Best of all, our buying services and expertise are free to Sea Ray buyers.
Sea Ray Boats Sales • Service • Transport • Financing • Insurance
Our Featured Inventory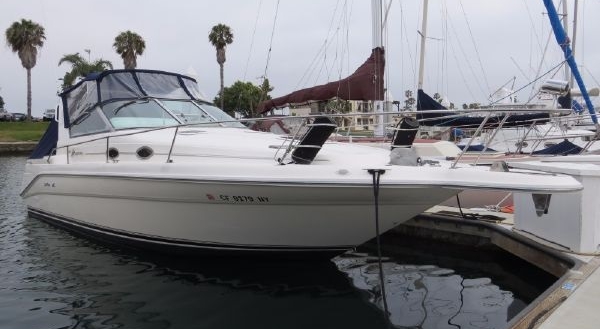 Model: 29' Sea Ray 290 Sundancer 1996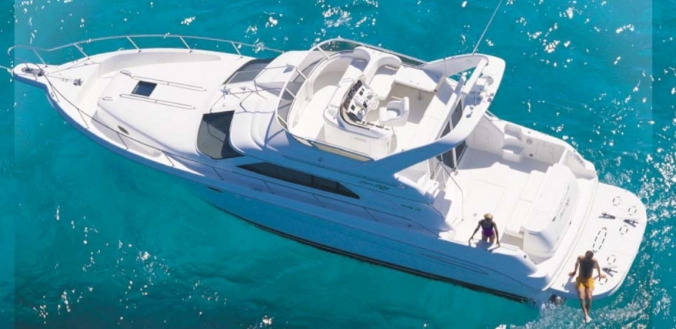 Model: 45' Sea Ray 450 Express Bridge 2000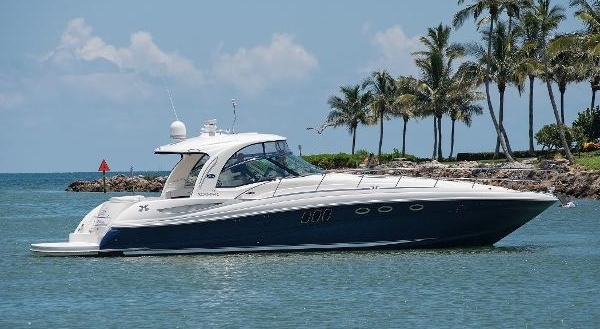 Model: 52' Sea Ray 520 Sundancer 2006
---
Request Today's Inventory of Used Sea Ray Models For Sale
Select below and Click Request:
---
Need to Sell your Sea Ray? Use the Sea Ray Experts.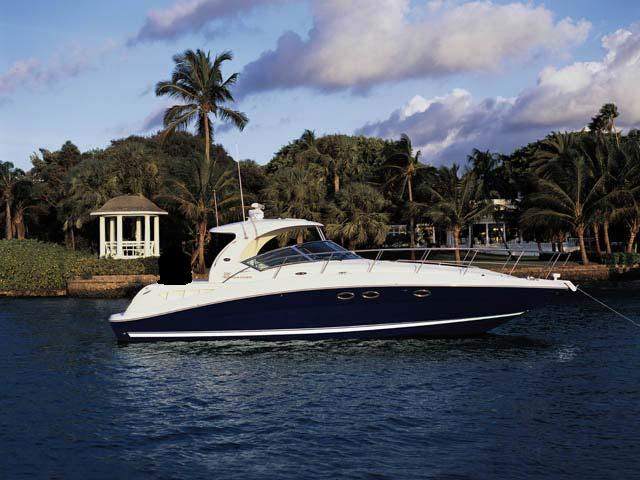 As one of the top performing yacht brokerage firms in San Diego, we know what it takes to successfully sell a used Sea Ray Sundancer, Sport Cruiser, Motor Yacht and Sport Yacht boat. Our San Diego office has maintained a concentrated focus on the Sea Ray brand resulting in an accumulation of prospective buyers across the State and around the world. We have an aggressive marketing program consisting of Internet, MLS, print media, boat shows, direct mail and yacht broker networking. We have a global presence including the USA, Europe, Latin America, Asia and Australia. This approach has enabled us to generate quality leads of buyers looking for a Sea Ray for sale, higher resale values, and to sell our Sea Ray inventory in shorter time periods. And because we don't have the distraction or pressure of selling new boat inventory, we can concentrate our efforts on our first priority – selling used Sea Rays Yachts. Contact Ballast Point Yachts, Inc. today and enjoy a hassle free sale of your Sea Ray Sundancer, Sport Cruiser, Motor Yacht or Sport Yacht.
Call to Speak to a Sea Ray Yachts Sales Consultant (619) 222-3620 x 1 or Email Us
What's My Used Sea Ray Boat Worth?
If you have decided to sell your used Sea Ray, the first step is determining the current market value of your boat. Ballast Point Yachts, Inc. offers a free market value assessment based on the year, model, condition and market demand for your used Sea Ray. We will reference our private MLS sources to identify competing inventory, recent sales and market trends to give you a comprehensive market overview. In addition to our market value assessment, we can provide service/repair tips and recommendations that will help support the resale value of your used Sea Ray. Request a free market value assessment for your used Sea Ray boat Or Call US On (619) 222-3620 x 1.
Why Sea Ray Boats?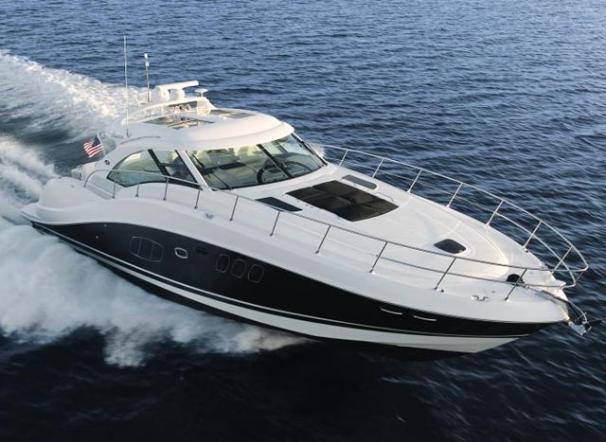 Sea Ray is the world's largest manufacturer of pleasure boats producing more than 40 power boat models. Some of the more popular models include Sea Ray Sundancer, the Sea Ray Sedan Bridge, the Sea Ray Sport Yacht, Sea Ray Motor Yacht and the Sea Ray Express Bridge. The like-minded individuals who comprise the Sea Ray boats community share a unique quality of life on the water. It is an experience defined by the discerning yachtsman's sensibilities. Each Sea Ray model is comprised of distinctive design, spirited performance and options ideal for San Diego boating. Sea Ray offers the qualities you value most, personified in a yacht.
Their great lines and exceptional craftsmanship define the exquisite features of the Sea Ray yachts line. Each model provides a combination of comfort and performance that exceeds any other boats in its class. Whether your interest is in day tripping or long weekends away, Sea Ray will take you there in style.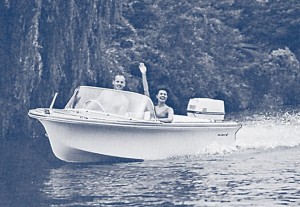 Founded in 1959, Sea Ray was one of the first boat builders to use fiberglass and other high-tech composite materials in the construction of recreational boats. The company's continuing innovations in unique styling, performance, interior design, technical systems have placed Sea Ray at the top of the world's pleasure boat builders for over 50 years. We invite you to begin your Sea Ray ownership experience with Ballast Point Yachts, Inc. today!
The Most Popular Sea Ray Models
The Sea Ray Sundancer and Express Cruisers set the standard for practical comfort and true luxury. Available in models from 30 feet, these spirited cruisers offer full-color hulls in an array of vibrant colors. Sea Ray Sport Cruisers also come standard with the exclusive Mercury SmartCraft instrument and vessel management system. The most popular models include the Sea Ray 305 Sundancer, 340 Sundancer, 360 Sundancer, 380 Sundancer and the 420 Sundancer.
New From Sea Ray Yachts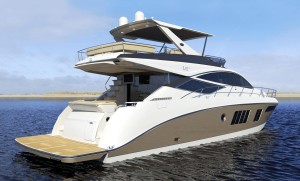 The Sea Ray L Class Motor Yacht line is defined by long, lean lines and exquisite craftsmanship. Ranging from 58 to 65 feet, these dream machines provide a combination of luxury and performance that exceeds all other boats in their class. Wherever your cruising takes you, the new Sea Ray L-Class will take you there in grand style. This model range includes the Sea Ray L590, Sea Ray L590 Fly, Sea Ray L650 and Sea Ray L650 Fly.
The Sea Ray Motor Yachts line defines luxury boating. From 59 to 65 feet, this uncompromising range of performance yachts set the standard of quality amount the most discerning yachtsman. Each model combines the advanced technology with a level of craftsmanship that only Sea Ray Yachts can deliver. Quite simply, these yachts reign as the most sought-after boats on the water.
For Immediate Assistance Call (619) 222-3620 x 1 or Email us about Sea Ray boats for sale.