Huge Selection of Used Bayliner boats for Sale in San Diego and throughout the West Coast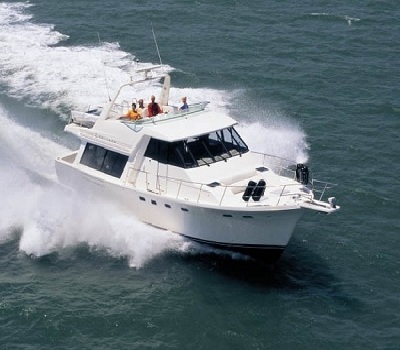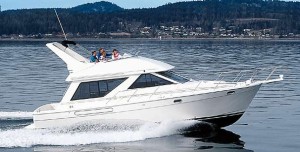 For almost two decades, Ballast Point Yachts, Inc. has been helping individuals buy used Bayliner boats in California, Mexico, Canada and throughout the nation from our San Diego office. We are your one-stop source for buying, selling, transporting and servicing used Bayliner boats.  Call to Speak to a Bayliner Boats Sales Consultant (619) 222-3620 x 1  or Email Us
Bayliner Boat Experts Help You Sell Fast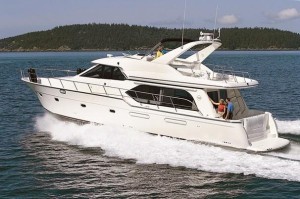 At Ballast Point Yachts, Inc. it is our goal to help you successfully sell your used Bayliner boat for the best possible price. Our San Diego office has maintained a concentrated focus on the larger Bayliner models including flybridge, express, pilothouse and motor yacht models. And thanks to an aggressive marketing program that utilizes a range of sources from internet and MLS to print media and direct mailing, we can ensure that your Bayliner is viewed by a high number of prospective and qualified buyers in the US and across the world.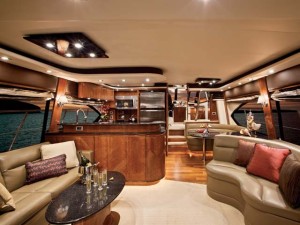 Because we have strong relationships with brokers and boaters in the United States, Europe, Latin America, Asia and Australia, we are able to market your boat to a wide range of individuals, helping to generate quality leads that result in quick and hassle-free sales. Whether you have a Bayliner Flybridge, Express, Pilothouse or Motor Yacht, you can rest assured that our first priority is helping you sell it at the highest resale value. 
Call Speak to Sales Consultant that speicalizes in Bayliner Boats (619) 222-3620 x  1 or  Email Us
What's My Used Bayliner Yacht Worth?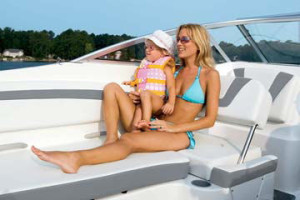 To help you determine the current market value of your used Bayliner, Ballast Point Yachts, Inc. offers a free market value assessment based on factors including but not limited to the year, model, condition and market demand for your particular Bayliner model. In addition to this market value assessment, our expert service center can provide you with smart and affordable repair tips and recommendations that can help increase your Bayliner boat's resale value.
For immediate Bayliner Boat assistance call (619) 222-3620 x 1  or click here to contact us via email.
Why Buy a Bayliner boats?
Since its beginning, Bayliner has created legions of loyal boat owners who have helped the company become the world's largest maker of recreational boats at the time.  With a history of leadership in the boating industry and incomparable quality, Bayliner's diverse lineup appeals to seasoned boaters and new alike. Today Bayliner's popularity is practically unrivaled in the industry and is seen as one of the best selling brands oer the past ten years.
The 47 Bayliner Pilothouse in particular has been one of the world's bestselling boats. Yachting calls the 47 Bayliner Pilothouse a "workhorse that offers massive stowage, room for a reunion of relatives, cruising capabilities and great performance." At the other end of the dock, the 39 Bayliner Sedan offers comfort and privacy for the entire family overnight. Bayliner boats are designed to deliver all the boating fun your family demands, and the ride and performance you expect. And all at prices well below its competitors!
The Bayliner Company and History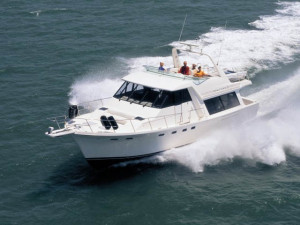 Bayliner (a Brunswick Corporation brand and a member of the Brunswick Boat Group) is the acknowledged leader in recreational boating. Over the years, many boat-building companies have come and gone, leaving their customers without access to parts, service or warranty work. Bayliner, on the other hand, has been in business continuously for more than 45 years, and has a proven record of financial strength and leadership. With the added backing of parent Brunswick Corporation, Bayliner offers the best possible assurance of continuing support.
The Most Popular Used Bayliner Boats:
| | |
| --- | --- |
| Bayliner 38 Sedan | Bayliner 47 Pilothouse |
| Bayliner 39 Sedan | Bayliner 37 Sedan |
| Bayliner 40 Motoryacht | Bayliner 52 Pilothouse |
| Bayliner 45 Pilothouse | Bayliner 57 Pilothouse |
If you're looking for right used Bayliner boat at the right price, Ballast Point Yachts is your one-stop source. Call  to Speak to a Bayliner Boats Consultant (619) 222-3620 x 1  or  Email Us.